A screening of video poetry packages from fellow festivals around the worldfeaturing a selection of non-English language works. Showcase will include curated picks from Nudo Festival de Poesia Visual in Barcelona, Spain; Ó BhéalInternational Poetry-Film Competition in Cork, Ireland; and International Video Poetry Festival in Athens, Greece.
NUDO, visual poetry festival (April 3–7, 2019)
…is an annual poetic gathering celebrating the contemporary poetic reality without limits of borders or formats since 2017. Poetry today is booming and in constant dialogue with other disciplines: illustration, video, dance, music, collage, painting, photography, cinema. NUDO features videopoetry screenings, workshops, live performances and visual poetry exhibitions, all in an intimate environment where the love of words and beauty reigns. Held in Barcelona in several venues, it's a party for the senses.
Ó Bhéal International Poetry-Film Competition
…in association with the IndieCork Festival of Independent Film and Music, (October 6–13, 2019) presents a showcase of competition winners to date. 2019 will be Ó Bhéal's tenth year screening international poetry-films, and seventh year featuring this competition. Shortlisted films are screened during the festival in October and one winner receives the Indie Cork / Ó Bhéal prize for best Poetry-Film.

International Video Poetry Festival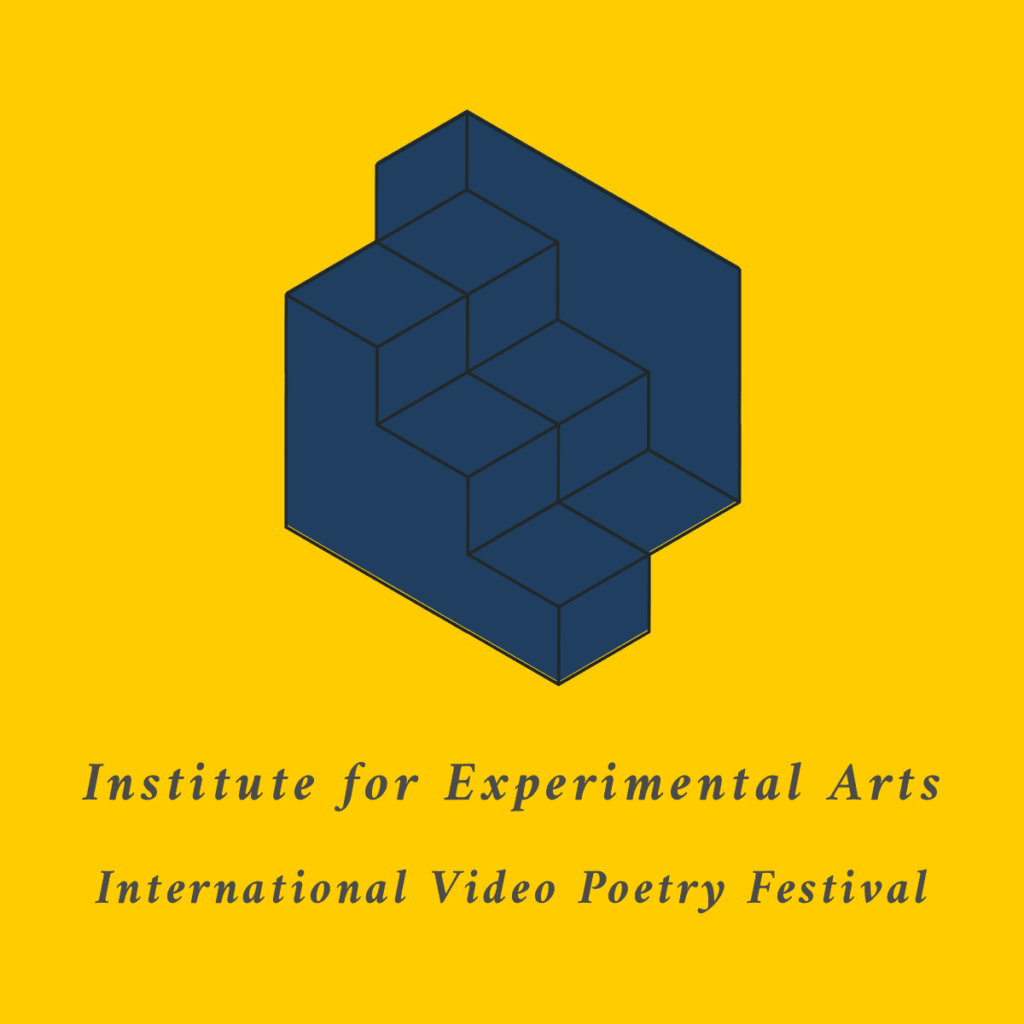 …(February 2020) in Athens, Greece is organized by the +Institute [for ExperimentalArts] and Void Network. Void Network began organizing multimedia poetry nights in 1990. Void Network and +the Institute [for Experimental Arts] believe that multimedia poetry nights and video poetry shows can vibrate in the heart of the metropolis, bring new audiences in contact with contemporary poetry, and open new creative dimensions for this ancient art.
Video poetry is language as light. As an art form, video poetry is lucid and liminal—on the threshold of the literary and the moving image. It articulates the poetic image visually, rather than metaphorically—it shifts words from page to screen, from ink to light. A video poem makes meaning that would not exist if text was without image, image without text. It is language-based video work or a video-based poem. Video poetry is a literary genre presented as visual media.
INFO / PROGRAMME
https://nwfilmforum.org/films/cadence-2019-refrain-cadence/
Μοιράσου