Financial Consequences
International Poetry Festival
Saturday 9 February 2018 | STARTS 16:00 ends 23:00
London School of Economics and Political Science
Location of the Festival
LSE Saw Swee Hock Centre
1 Sheffield Street
London
WC2A 2AP
organised by +the Institute [for Experimental Arts]
During the Financial Consequences: International MultiMedia Poetry Festival a 2 hours compilation of the outstanding video poems from the last 7 years of Athens – International Video Poetry Festival – will be screened. A unique compilation including cinematic visual art based on poetry by artists from America, Asia, Europe, Africa, Oceania. The programme will include the most socially aware video poems among hundreds of videos from the International Video Poetry festival archive.
FOR MORE INFO about the complete programme of Financial Consequences Festival look here: https://theinstitute.info/?p=3558
Saturday 9 February 2019 starts at 16:00
Video Poetry Zone – (duration 2 hours) starts at 16.30
VIDEO ARTISTS / POETS / VIDEO POEMS
"In the Dead Winter We" by Jonathan Reyes and R. A. Villanueva – USA
"In the Dead of Winter We" by the Filipino American poet R.A. Villanueva, from his book Reliquaria," which won the 2013 Prairie Schooner Book Prize in Poetry.
The film was nominated for the 2015 Webby Awards in the Best Online Video: Animation category, and the write-up there reveals some fascinating details, including the fact that Reyes and Villanueva are brothers
Jonathan Reyes is a director, animator, and designer who has received accolades and major international awards, including multiple Emmy nominations for Outstanding Graphic Design and Art Direction and an Emmy win, nominations and wins from the Webby's, Promax BDA, the EPPY's, Cannes Media, and the Edward R Murrow Awards. Reyes is the Executive Creative Director for CNN Digital Video, overseeing the visual language and branding for the network's video products. He also formed and oversees CNN Motion, a global in house motion graphics group dedicated to introducing diverse voices through animation and design for digital news, storytelling, and emerging media.
R. A. Villanueva's debut collection, Reliquaria, won the Prairie Schooner Book Prize and is published by the University of Nebraska Press. New writing appears in Poetry, the American Poetry Review, Prac Crit, The Rialto, and widely elsewhere. His honors include a commendation from the Forward Prizes, a Ninth Letter Literary Award, and fellowships from Kundiman, the Saltonstall Foundation for the Arts, and The Asian American Literary Review. He lives in Brooklyn, NY.
"23 Letzebuerger Jongen" by Julian Weinert – Germany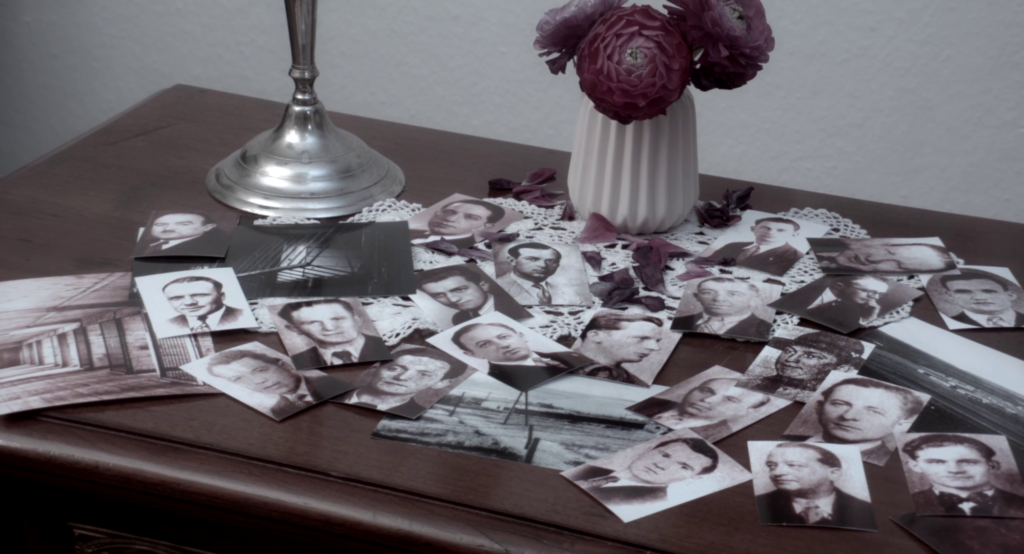 Julian Weinert was born on 6 March 1989 in Neunkirchen. He earned a Bachelor of Arts in Media Studies and German Philology at the University of Trier in 2014. In 2017 he finished his master's studies in Film and Time-Based Media at the University of Applied Sciences Mainz. He is now working as a Research Assistant in Film Studies and as a freelance filmmaker.
"The High Hills have a bitterness" – " The Future is Here " by Helen Dewbery – UK
Helen Dewbery is Co-Director of Swindon Poetry Festival and co-edits the online poetry film journal Poetry Film Live. Helen is an Associate member of the Royal Photographic Society and approaches poetry film as a contemporary photographic artist, combining still and moving images. Helen has worked collaboratively with a number of poets and has been screened regularly in poetry festivals. She has also exhibited in solo and group photographic exhibitions. Helen is also an editor of two poetry anthologies and currently lives in Wiltshire.
The High Hills have a Bitterness
This film brings out the sense of loss: loss of self, the environment and industry. The quarries of the Mendip Hills, many of which are long gone and are now geological sites of Special Scientific Interest, are places to reflect on the 'soul helpless gone'. The active quarries are used for road construction and other building work. It doesn't take an expert to realise that they too will one day run out.
source: MOVING POEMS
The Future is Here
"Nothing bad can touch this life I haven't already imagined." This stunning black-and-white poetry film from UK filmmaker Helen Dewberyand US poet Bianca Stone should serve as a reminder—if any were needed—of the power of international collaboration on this day when the advocates for Little England seem to have triumphed. The poem is from Stone's 2014 collection Someone Else's Wedding Vows. Colin Heaney composed the music.
source: MOVING POEMS
"Bear Festival" by Inga Shepeleva- Russia
Inga Shepeleva is a poet, writer. I was born in 1987 in Yakutsk. I graduated from Gorky university. I published my poetry on the sites syg.ma, literratura.org, polutona.ru etc.
Inga took part as a participant at musical and poetry festivals, such as
Structurality (Moscow), Pushkin Laboratories (St.Petersburg) and
Totaldobže Karostas ūdenstornī (Latvia). The participant of
the festival of video poetry "Fifth leg" (2016-2017) and International
festival of video poetry in Athens (2017).
In all her works Inga Shepeleva investigates the sense and problems of the word and the image and relation between them from numerous point of view (historical perspective and in contemporary cultural context ) and
explore the word in different contemporary interpretation like
the interaction with electronic music, academic vanguard and video-art.
"Words" by James Pomeroy – Canada
As Words the poem by Amber O'Reilly is about language so the film is an embodiment of the language of the text and all language. It was inspired by the early 20th century avant-garde especially the Russian Futurists, who wrote of the "word as such" – by which they meant the printed/written word as pure graphic gesture.
James Pomeroy is a Winnipeg based film maker and teacher. He has taught for the department of Philosophy and the School of Art at the University of Manitoba. He is a long time member of the Winnipeg Film Group. His works have been screened at events and festivals in North America, Europe, Asia and South America.

"Smarter User" by Von Kuesti Fraun – Germany
Kuesti Fraun is an independent German author and filmmaker of multiple-award-winning stories in motion pictures and sounds.
Important screenings and honours: Louvre Museum Paris, Multimedia Art Museum Moscow, Grand Prix of the Jury of International Festival Cineminuto de Córdoba Argentina, People`s Choice Award at Mediartprize Horb, Best Smartphonefilm International Filmfestival Frontale Wiener Neustadt Austria, nominations for Marler Videoartprize and AVIFF Art Film Festival in Cannes, Linke Kinonacht Berlin, Goethe Institute Salvador do Bahia Brazil.


"Irony" by Radheya Jegatheva – Australia
A film that explores the relationship between man and technology…told from the perspective of a phone. Variously described as an Animation, an Experimental Film, a Narrative, a Documentary or a Film-Poem depending on who you speak to, this hand drawn animated film is based on the poem 'Seven Billion' written by the film director that won 2 National poetry awards: The Young Australian Writer's National Award for Poetry, selected out of a field of 30,000 and the Karen W Treanor Poetry Award (Youth).

Radheya Jegatheva's films have been selected to 8 Academy Award Qualifying Festivals along with an Australian Academy of Cinema & TV Arts (AACTA) Award nomination, which is Australia's equivalent to the Oscars. Radheya is a Perth based Australian filmmaker born in 1999 in Johor, Malaysia to parents of South Korean and Malaysian ancestry. He is a Bachelor of Commerce and Arts student at Curtin University in Western Australia having completed high school at Perth Modern School. Radheya's films had won awards in 6 of the worlds 7 continents with the last frontier being breached in July 2018, when one of his films played at Antarctica's Davis Research Station.
"Anatomy" by Marie Craven (film-maker and voice), Dave Bonta (poet), Adrian Carter (music) – Australia / USA / UK
Marie Craven assembles short videos from poetry, music, voice, stills and moving images by various artists around the world. Created mostly via the internet, the pieces are collaborative in essence. Since 2014, Marie has made over 60 videopoems, that have screened at many poetry film festivals and events around the world. During the 1990s and early 2000s she wrote and directed short narrative and experimental films that were screened and awarded widely at major international film festivals. Her earliest involvement in media was in the mid-1980s with super 8 film-making in Melbourne.
"Ariday" by Igor Luna – Spain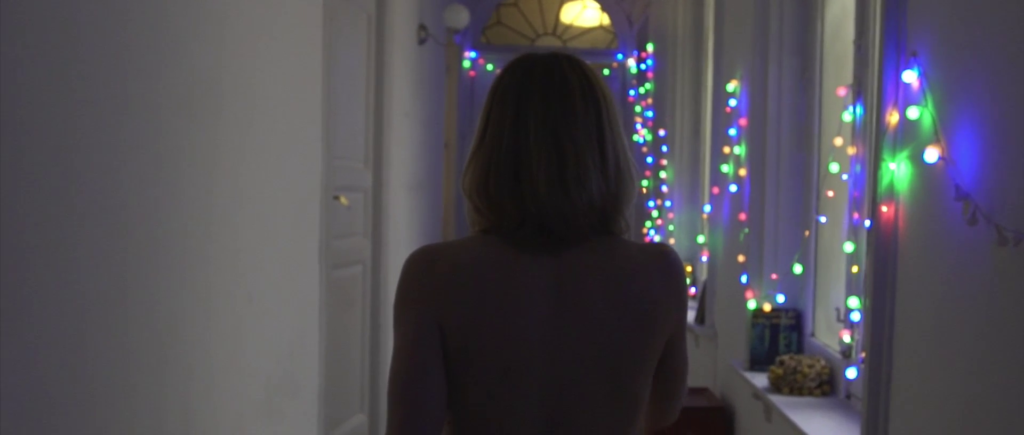 Igor Luna
Born in Madrid and raised in Granada, returned to his hometown to develop his good acting skills. With strong background in the best schools, he started to feel curiosity for the audiovisual world and soon began to write screenplays for fiction always influenced by a poetic air instilled by his parents since early childhood. With a decade of experience as an actor and taken up for several years in direction and production of theatre plays, he dares for the first time with an audivisual creation, his shortfilm call ARIDAI.
"Common Room" by Talia Randal – UK / ISRAEL
The Common Room Animation Project is a collaboration between 13 animators, based on Talia Randall's spoken-word poem Common Room. Each of the animators chose a segment of the poem that inspired them the most, and brought their own unique style, technique and interpretation to the poem.
The film has been shown at film festivals and events across the world including Argentina, Germany, Brazil, Russia, America and the UK.
The animators are (in order of appearance) Yael Ozsinay, Nir Philosof, Maayan Moreno Erlich, Shimi Asresay, Inabl Breda, Noa Evron, Inbal Ochyon, Yuzefovic Valery, Dekel Oved, Adva Rodan, Dan Berger, Sivan Kotek and Tal Rachmin.
"Chamada Geral" by Manuel Vilarinho – Portugal
Mário-Henrique Leiria (1923–1980) was a Portuguese surrealist poet. Born in Lisbon, he studied at the Escola de Belas Artes. He and his fellow surrealists were involved in an absurdist plot to overthrow the dictatorship of Antonio Salazar. He is best known for his books Contos do Gin-Tonic (Gin and Tonic Tales, 1973) and Novos Contos do Gin (More Gin Tales, 1974). He died in 1980.
"The Picture in the picture in the picture" by Catalina Giraldo Velez – Colombia / Germany
Catalina Giraldo Vélez is a visual designer from Colombia with a Masters degree in Fine Arts from the Bauhaus-Universität Weimar (2011 – 2014), since then she is based in Weimar. For more than fifteen years Catalina has developed creative projects in the areas of print and digital design, and photography. She has worked as lecturer at the Universidad de Caldas in Manizales (Colombia), and participated recently as invited lecturer at the Bauhaus-Universität Weimar.
"The Ravishment of Palmyra" by Eric Sarner – France
Eric Sarner (b. Algiers) is the author of fifteen poetry collections and seven novels. He is also a journalist and documentary filmmaker. He trained in philosophy at the Department of Interdisciplinary Studies of Cultures, Paris VIII, particularly with Henri Meschonnic, and in English, in both France and the UK. He was awarded the Prix Arghesi Tudor (Romania) in 2013 and received the Prix Max Jacob (France) for Chronic Heart in 2014.
"In the beginning" – "The confession" – "Gilgamesh's snake" by Roxana Vilk – Iran / UK
In the Beginning
Directed, filmed and produced by Roxana Vilk, edited by Maryam Gorbankarimi, sound design and music Peter Vilk .
This art film is a result of a commission to Roxana Vilk from Highlight Arts and funded by Literature Across Frontiers and the British Council. Filmed in Shaqlawa and Erbil, Northern Iraq in January 2013. and based on a poem by Baghdad poet Zaher Mousa. The film was selected for & screened at Berlin Film/Poem Festival 2014 and was selected by three curators to be in competition for the 'Perception' Exhibition at SummerHall Edinburgh during EIF 2015.
The Confession
This film is one of three shorts I made during a week in Beirut in May 2011. The films were commissioned by Reel Festivals and Creative Scotland and the remit was make a series of short films "inspired by" the festival of poets. It was an amazing week, it's not every day that you get to meet poets from Lebanon, Palestine, Syria and Scotland.
The starting point for this film was conversation about poetry and war with Yehia Jaber, a leading poet in Lebanon, and a very inspiring man, whose extraordinary life journey from a fighter to a poet leaves much food for thought.
Gilgamesh's snake
Based on a poem by Ghareeb Iskander, Directed/Produced & filmed by Roxana Vilk, Edited by Maryam Ghorbankarimi and Sound Design & Music Peter Vilk, Poem translation by John Glenday, bridging translation by Lauren Pyott and Assistant Director James Sadri.
"In January 2013 I was invited to create films inspired by poets and poems I encountered from both Iraq and Scotland as part of the Reel Iraq festival in Erbil. It was an incredible trip and an honor to work with Reel Festivals again. I first heard Ghareeb Iskander's poem, during a magical evening in the mountain village of Shaqlawa when the poets were sharing the fruits of the first days of translating each other works over a glass of wine… or two…. As John Glenday read out in English his translation of Ghareeb's poem, I was immediately struck by the imagery in it and how the sentiment resonated with how I felt on coming to Iraq for the first time – a mixture of feeling the weight of the history mixed with an aching sense of loss. I should also add at this point that the poem in the film is an extract of a much longer work ( in three acts) on Gilgamesh. Image wise I was drawn to empty sites across Erbil. First of all the many building sites that lay scattered across much of the city and how they had this haunted quality – almost like abandoned old theatres. I was also drawn to filming in the empty ancient Citadel in the centre of Erbil which dates back over 3,000 years and had 3 years ago been emptied of its inhabitants to be preserved as a UNESCO site. Both these locations resonated with the emotional landscape in Ghareeb's poem for me and also lent visual space to house the images he was creating in the language. It was pouring with torrential rain for most of our trip which seemed fitting in some way with the sound world of Ghareeb's poem and one morning I asked him to walk through an empty building site, reciting his poem in his mind, as the rain dripped loudly on the floor of the empty site. In terms of colour I wanted to reflect back Erbil exactly as I encountered it in January – devoid of much colour and somehow the locations had a monochromatic feel. So our ever sharp eyed editor Maryam Ghorbankarimi and I worked together strip the images back of colour and then use just touches of colour to create contrast. Sound designer and composer Peter Vilk used the found real location sounds I had recorded Iraq ( such as the rain) which he then treated and manipulated with his software to create his sound design score, alongside a melody he wrote on the piano. " Roxana Vilk
Roxana Vilk is an award winning multi-disciplinary British/Iranian artist, working in music, film, TV and live performance. Her work often explores the themes of human rights, cultural identity and migration.
"Liberte" by Maciej Piatek – UK
Maciej Piątek is a Polish video artist based in the UK. Over the years he has been involved in many projects, working mainly on his own experimental video works but also collaborating with various local and international musicians, exploring closely improvising and electronic scene. He has recently received significant recognition of its work with the international video poetry network. His films has been screened & exhibited both nationally and internationally in places such as: ICA in London, Arnolfini in Bristol and Art Gallery of SESI-SP, Sao Paulo. Since 2013 Maciek aka Vj Pietrushka has been cooperating with a Polish improv group Shepherds of Cats. This informal relation has become the driving force behind his latest short films and visuals.
"America" by Lisa Seidenberg – USA
Lisa Seidenberg 's work blurs the boundaries of documentary and experimental genres; it addresses the politics of image-making and shaping of collective history. Recent work combines video with poetry
and other text. Lisa Seidenberg worked as a video journalist and director of photography in television news and documentary production on location to Russia, the Middle East, South East Asia and other destinations.
"Lady Lazarus" by Hieu Gray – USA
Hieu Gray (formally Huynh) is a filmmaker and poet. She is interested in bringing poetry to life by creating visually stunning and provocative short films using the narrative of the poetic word as a jumping off point and taking the poems into unexpected and surprising landscapes. Her short films have been screened nationally and internationally (APAture Film Festival – San Francisco, Asian Film Festival of Dallas, the International Video Poem Festival – Athens, Greece).
Gray feels that by bringing poetry into the film medium, she is introducing a whole new generation of readers to poetry. She wants to change the way people experience and perceive poetry by moving beyond the written word and into the dynamic world of film where anything is possible. Now, more than ever, poetry has always been the medium through which people have expressed themselves in times of social and political upheaval. She wants to help provide a platform for emerging, diverse poets to spread their poems into greater audiences. As a first-generation Vietnamese-American, Gray has been influenced by her culture's poetic heritage, as well as, her small town South Georgia roots. This dichotomy provides a tension that she explores in her own poetry and films about the Southern gothic, identity, and the immigrant story.
For over a decade, Gray honed her craft as a Senior Producer at CNN creating some of the network's most memorable and innovative campaigns. Her most recent projects at the network included the launch campaigns for Anthony Bourdain Parts Unknown and the award-winning commercials for CNNGo, the network's inaugural on-demand streaming service. Her work on these projects won numerous industry awards including several Gold PROMAX/BDA awards and New York Festivals Gold awards. Her work greatly contributed to CNN's win as the Worldwide Marketing Team of the year at the PROMAX/BDA awards. However, her most rewarding project has been a personal one. For World Refugee Day, she initiated and spearheaded a company-wide key art campaign that focused on highlighting employees who also happened to be refugees. She wanted to change the narrative of what it means to be a refugee – not only are they survivors, but also neighbors, friends, and co-workers. Her efforts drew attention to the many faces of being a refugee and won a PROMAX/BDA Worldwide award.
In 2016, Gray moved to the West Coast to pursue her writing and filmmaking full-time. During this time, she was selected as a Norman Mailer Center poetry summer fellow at Pepperdine University where she started work on her poetry that focused on cultural identity, immigration, and her experience as a refugee. While at Pepperdine, the groundwork was laid for her visual poetry project.
Her poetry has been performed live on stage in New York City for Emotive Fruition – a performance series where actors bring verse to life. She was selected as part of Thread@Yale Class of 2016 where journalists gathered from all over the world to explore and expand storytelling in modern media.
Gray holds an MFA in Creative Writing/Poetry from NYU's inaugural low-residency program with workshops in Paris. She has been a finalist for the Ruth Lilly Poetry Fellowship which recognizes young poets under thirty-two. She graduated from Emory University with a BA in Creative Writing and Journalism.
"Kumukanda" by Fiona Melville – UK / Zambia
Coming-of-age rituals are at the center of this powerful, uniquely collaborative poetry dance film from director Fiona Melville and producer/creative director Nathalie Teitler for the Dancing Words project, featuring poet/dancer Kayo Chingonyi, poet/dancer/choreographer Sean Graham, and a composition by Gemma Weekes (who is also an accomplished British writer) / source: MOVING POEMS
Sean Graham- dancer/choreographer
Sean Graham has been recognised by established institutes and the dance community in various capacities. A choreographer, dancer, word smith and as a producer, his work has spanned over 10 years. Sean has since worked with several companies of different dance genres, been a lead artist and teacher at leading dance universities and conservatoires. Commissions he has received by art hubs include East London Dance, State Of Emergency, Sadler's Wells, Half Moon Theatre and the Royal Opera House. On the basis of developing career conditions for others, Sean has founded and directed several artist led projects, some of which include partnerships with The Southbank Centre and The University of East London.
Fiona Melville- filmmaker
After ten years working as a documentary director/camera operator for broadcast TV, Brixton based filmmaker Fiona Melville decided to turn her skills to a different client sector and has created Skintflicks, producing diverse internet based documentary promos for a range of organizations and individuals including RNIB, England Boxing, Artquest and Softly Software.In addition to the online platform, work has also been broadcast on London Live and screened at Tate Britain.
Kayo Chingonyi- poet
Kayo Chingonyi is a fellow of the Complete Works programme for diversity and quality in British Poetry and the author of two pamphlets, Some Bright Elegance (Salt, 2012) and The Colour of James Brown's Scream (Akashic, 2016). His first full-length collection, Kumukanda, was published in June 2017 by Chatto & Windus. As well as being widely published in journals and anthologies, Kayo has been invited to read from his work at venues and events across the UK and internationally. He was awarded the Geoffrey Dearmer Prize and has completed residencies with Kingston University, Cove Park, First Story, The Nuffield Council on Bioethics, and Royal Holloway University of London in partnership with Counterpoints Arts. He was Associate Poet at the Institute of Contemporary Arts from Autumn 2015 to Spring 2016 and co-edited issue 62 of Magma Poetry and the Autumn 2016 edition of The Poetry Review. He is now poetry editor for The White Review. Kayo is also an emcee, producer, and DJ and regularly collaborates with musicians and composers both as a poet and a lyricist.
"Us right now" by Jason Lam – Australia
Dr Jason Lam is the other kind of doctor. He was also a respected dancer performing widely as an independent artist and with companies such as Sydney Dance Company, Opera Australia and tasdance and continues to teach. He also works as a visual artist, filmmaker and photographer and has created works for the Australian Ballet, Sydney Dance Company, Sydney Theatre, and the Bavarian State ballet amongst others. His films have shown nationally and internationally.
Set in the semi-darkness and overlaid with sparse poetic vocals this collaboration is a work of intimate moments, building rhythms, and architectural physicality which turn the viewer into voyeur. Inspired by the motion of rocking their newborn, Adam and Lisa explore the movement in a sensual, romantic duet where their relationship is reborn and rediscovered as they explore their physical and emotional nakedness.
Gareth Jenkins' poetry and vocal delivery draw together the themes of new life, rediscovery and sensuality in the refrain of reunion: we meet and we meet again. The poet emphasises the potential of the breath, bodily movement and skin to create and complicate human connection.
"Gemiler / The ships" by Lokal Anestezi – Turkey / Ukraine
Lara Yilancioglu, born and raised in Istanbul, graduated from Marmara Uni. Fine Art Faculty in Cinema-Tv with the stop motion project named "Ada". Lara worked few years as a video editor in film company. Now continues as a freelancer video maker, traveling and recording. Lara works on experimental video, poetic video, stop motion video, music video, video collage.
Diana Deger was born in Ukraine and raised in Istanbul. Studied music in Ukraine and Greece, French language and Social Science in Ankara. Started recording sound in order to learn languages and realizes the sound of the recorded conversations. Made research on sociology of humor by recording of little groups from different countries. Working with video artists, editing recorded sounds. Plays piano, accordion, synth, abletn, cubase. Now based in Athens.
"The worst thing by far" by Janet Lees – Isles of Man
Janet Lees is an award-winning poet based in Douglas. Representing the Isle of Man, she was one of 72 Commonwealth nation poets to feature in BBC Radio's Poetry Postcards project. A founder member of Poetry Unlimited IOM, she won the Olive Lamming prize for poetry in 2012 and was runner-up in 2014. Her work has been published in a wide range of poetry magazines and anthologies and her poetry films selected for several international festivals and prizes, including the Aesthetica Art Prize and Filmpoem.
Janet holds an MA with distinction in Creative Writing from Lancaster University and is an experienced workshop facilitator – for example, she runs community creative writing workshops at The Hub in Port Erin. She is passionate about the benefits of creativity and is currently exploring the links between the arts and wellbeing through the study of creative writing as a therapeutic practice.

"An Artist Thought" by Amina Avdic – Sarajevo / Bosnia-Herzegovina
What is an artist's thought? What leads or moves him? These are the questions an actor asks himself and gives poetical answers at the same time. Sitting alone behind a piano while waiting for his friend, a theatre colleague, he shifts his attention to his own thoughts. The thinking journey provokes his deepest emotions through fragments, emotions of fear up to huge love, while he reaches the essence that art exists only in some people.
City and theater scene, expanded space of mind, imagination of reminiscence. Searching for himself, young actor Ivan, led by the invisible forces of space, explores the unknown and inaccessible places of his mind.
The director's thesis, guided by the concept of story based on the teachings of G.I.Gurdjieff:
"Listen, you have now found the conditions in which the desire of your heart can become the reality of your being. Stay here, until you acquire a force in you that nothing can destroy. Then you'll need to go back into life, and there you will measure yourself constantly with forces which will show you your place."
Film An Artist's Thought is an individual train of association that is of significant value in the process of creation.
"The Dice Player" by Nissmah Roshdy – Egypt
"The Oliver Stone" by Nissmah Roshdy – Egypt
Nissmah Roshdy is an Egyptian filmmaker. She studied Applied Arts and majored in Media Design. Interested in Experimental films, Animation and Motion graphics. Also interested in scriptwriting and integrating a literary aspect in my films.
"L' inventario" by Francesca Bonfatti – Italy
"The inventory" is inspired by a film from the repertory of mute cinema of 1917, inspired by the novel by Antonio Fogazzaro of 1881, in which a woman experiences a deep state of disturbance perhaps due to a personality duplication that is the cause of strange memories that emerge as ghosts of the past…
"Inventory" aims to be a project that it intends to trace through a multimedia installation characterized by a plurality of channels – verbal, sound-textual and iconic (static and moving images) – perceptual thresholds between present, past and future.
What is an archive? This was the starting point for the development of a job that seeks to represent and configure the archive as a personal and vital space, constituted by the gestures and relationships between the fragments of history that go to (re) generate and make up the substance.

Francesca Bonfatti in art "Gelìdelune" is a Visual artist Video performer and Photographer who lives in Italy.
For several years exploring different techniques and languages until it explodes passion (always present!) for photography. "Photography for me was and is a treasure trove mysterious and sophisticated that allows me to see how in a magic door the distance between me and the life around me."
The artistic and human revolves around the concept of space-action reveals, "that line blurred between where we are and where we appear."
That of the boundary and the boundary is a subject declined to 360 °, border space as a limit but as a mutation and, as is taking shape appear out of nowhere (ad_parére "come to life"), the appearance as a revelation becomes the only depth possible. The subjects and themes of the work flow from coextension between the real world and the mental world, a "place – space" where they experience a journey of knowledge and refinement.
Among the most representative of my poetic united by the same thread of the series: "Self_border" (border of self), where overlap with suggestions poetic autobiographical those linked to forms of magical thinking in different cultures, "Dance to the moon" and "The role of Isis" series dedicated to the moon feminine symbol and element of the mother earth, mostly self-portraits where dance becomes a method to retrieve and act on the forces of nature, a tension in search of harmony and inner perfection. Internal_ice: a series of portraits of "internal" influences from minimal, in which we combine the borders (internal / external) between living space and personal space. "Boundary revelation space space" (space visible presence): with this project and analyze port "beyond" the sensory experience, in a space of visible presence, letting the shadows and highlights of being submerged and inaccessible areas of the ego where space becomes a place of the unexpected, the "possible", then change's. Work "Over the walls and boundaries" explores dimensions and planes of existence and ideally defines the space of the border between real and imaginary, material and spiritual.
_______________________________________________
FOR MORE INFO about the complete programme of Financial Consequences Festival look here: https://theinstitute.info/?p=3558
Μοιράσου