The Institute for Experimental Arts is traveling to Thailand and teaming up with Magic Theatre Poetry Reading Group to throw and International Poetry Festival. The organization has previously curated festivals in London, New York, Weimar, Athens, Calcutta, and Mexico City.
Details:
Saturday 29 April 2023
FREE BIRD CAFÉ
14 ถนนศิริมังมังคลาจารย์ Mueang Chiang Mai District, 50200
18.00-21:30 free entrance
International Poetry Festival is a meeting point for poets, video artists, and music producers from around the world. The festival will include video poetry screenings, a fantastic compilation of video art, animation, and experimental short films based on inspirational poems. In the second part of the event, poets from different countries will share the stage in spoken word live performances, including electronic music and visual art. Finally, the night will close with an open mic session inviting everyone to share their poetry.
VIDEO POETRY –
Projections (English subtitles)
This unique program includes films directed by internationally acclaimed artists, based on Greek poetry, and produced by The Institute for Experimental Arts.
The City– Constantine P. Cavafy (Greece) Director: Mat Mullins (USA) 6'25''
If I go out walking with my dead friends– Rita Mboumi Pappa (Greece) Directors: Aleksandra Corovic (Germany)- Alkistis Kafetzi (Greece) 5'22''
The life we live is not Life itself– Tasos Sagris & Whodoes (Greece) Director: Ian Gibbins (Australia) 8'45''
What I fear most is becoming a 'poet' – Katerina Gogou (Greece) Director: Janet Lees (UK) 6'10''
If you want to be called Human– Tasos Leivaditis (Greece) Director: Marc Neys (Belgium) 5'18''
Paid Rape – Sissy Doutsiou (Greece) – Director: Tasos Sagris (Greece) 3'.19''
I will wait for you at Tositsa & Patision– Poppy Delta (Greece) – Director: Kinimatini (Greece) 3'15''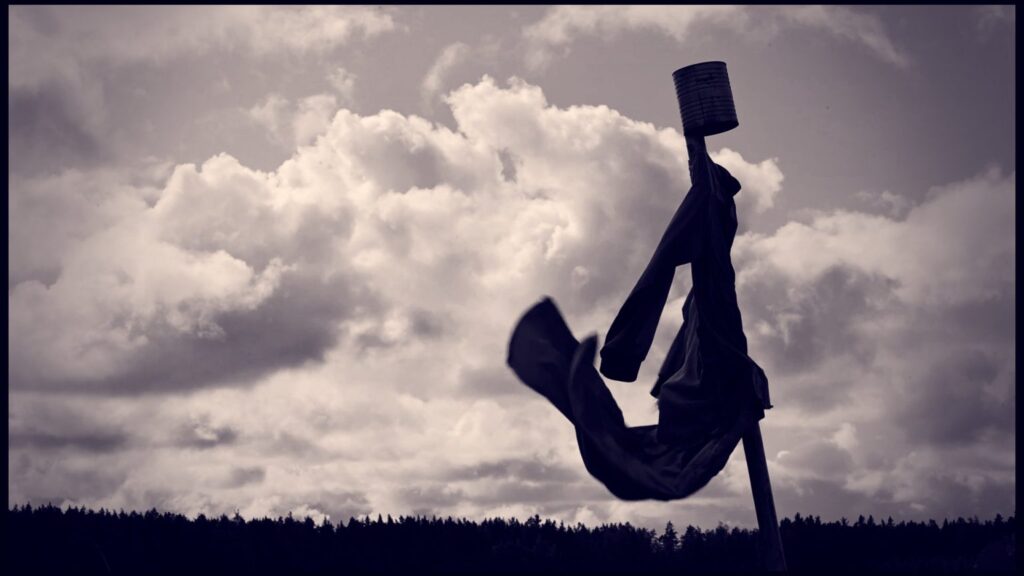 Honorable screenings:
CHOO's GUESTHOUSE: Monday Night Poetry Directed by Andrew Meserth (USA- Thailand) 13' (short film)
Vault of Heaven– music Whodoes – director Alkistis Kafetzi 4'22'' (video clip)
PART TWO (English and Thai)
SPOKEN WORD Multi Media Live Concert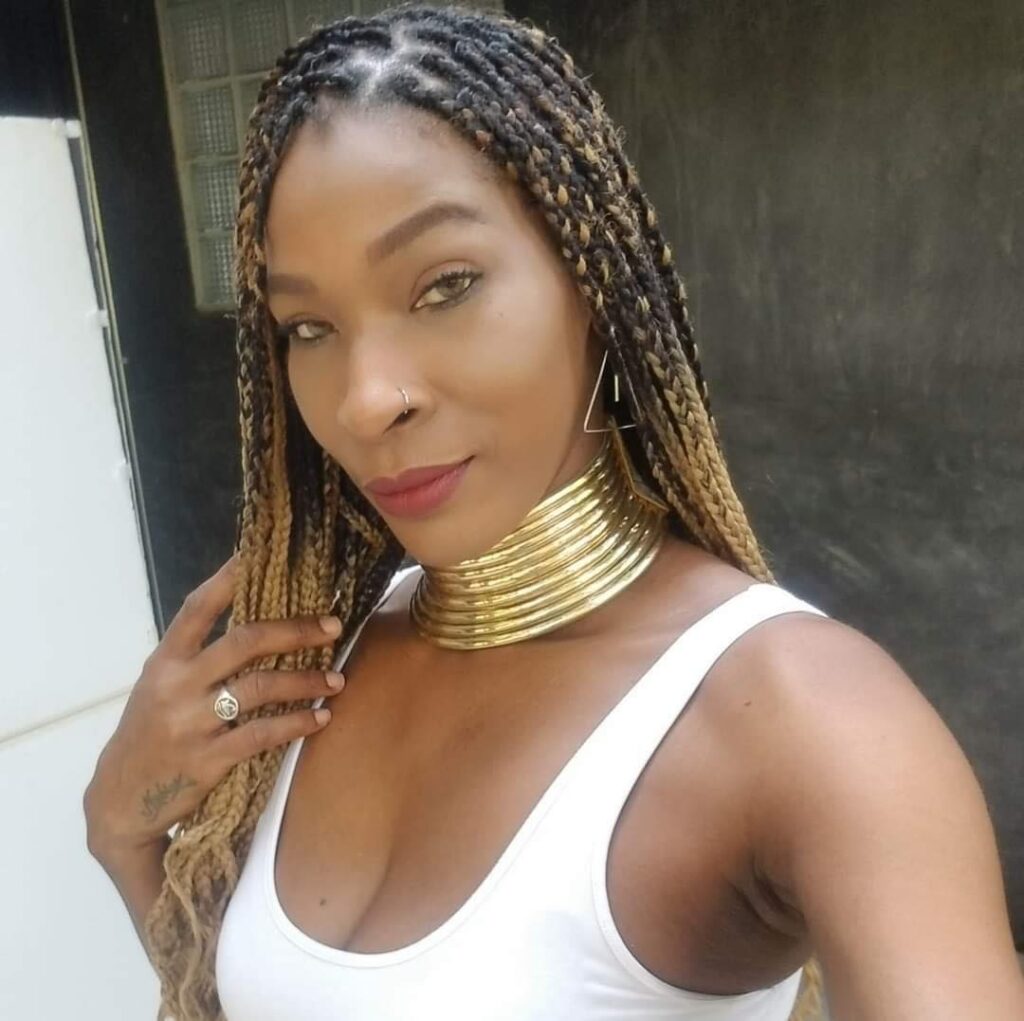 Nubian Speakin (USA)
Nubian Speakin is a poet with many different hats. She is a poet, writer, sex therapist, life transformation coach,internet radio personnel, and actress. She was raised in Miami, Fl but currently resides in Chiang Mai, Thailand. Nubian started as a MC (rapper) back in her adolescent and teenage years. Her love for poetry led her to a different form of expression. She started coming out to poetry venues back in 2006 with her raw and intimate poetry that soon leaded to writing and performing deeper and more passionate and sometimes humorous poems. Speaking has always been a major part of her life. In 2014 Nubian Speakin embarked on an opportunity to start an internet/radio talk show called "Sex and Relationships" through YoPodner.com internet radio. A fun and open talk show that expressed and discussed the most intimate thoughts and teachings of men and women from all over. She has hosted several shows and events as well as two open Mic venues based in South Florida. In 2018 she started and host an open mic talent show called "Show Me Sundays" in Chiang Mai, Thailand. She's also acted in a recent movie directed by Spike Lee called Da 5 Bloods. With style and grace she has earned her rights to be called Nubian Speakin.
Rosalie Wilmot (USA)
Rosalie Wilmot is a Seattle born poet, educator and yogini who resides primarily in Chiang Mai, Thailand. She has a chapbook, "Portal" out by Bottlecap Press and self published a microchapbook "We grew weeds". Her work has appeared in Fuck Art, Let's Dance, Moloko House, Zoomoozophone Review among others. She blogs at Curious Escapades and co-organizes the Magic Theatre Poetry Reading series monthly in Chiang Mai.
Eloisa Poe (Finland)
Eloisa Poe is Finnish stage poetry active getting back at it after few years of procrastination. She's also the lead singer of Chiang Mai punk band, Määräys. A banal existentialist blaming the society and misogyny.
Swan Bay (India)
Bibaswan Palchaudhury, aka Swan Bay, started his musical journey as a kid, learning different forms of 'Kirtan' and Bengali Devotional Music at his grandparents' abode in Krishnagar, West Bengal, India. At a very young age, his colonial hangover and immense love for Rock N Roll and Brit Invasion, made him migrate to the UK, which he reckons as his second home. Swan Bay has been writing original music for almost 2 decades now. His first Bengali Alternative/Fusion group Jack Rabbit's full-length album 'Ananya' got released worldwide in 2010. In 2013, he penned songs and sang for a Bengali feature film named 'Neel-lohit' (The Red Sea). Nowadays, his Chiang Mai based Rock N Roll band 'Swan Bay Rock' plays all around the town at the top-notch venues like Hard Rock Café, Moto Bistro, Why Not House of Music, Cha Cha Bar, and ThaPae East. The band's latest EP 'Songs for Pam' got released digitally worldwide this past Valentine's Day (see below).
Richard Oyama (USA)
Readings, Nuyorican Cafe, HOWL Festival, Studio Museum of Harlem, New York Book Fair, Basement Workshop, Tufts University, The Pennington Club, New York University, Amherst College, University of Massachusetts, Princeton University, Cornell University, San Francisco State University, UC Santa Cruz, Ft. Mason Art Center, Oakland Museum, Berkeley Public Library, Mission Cultural Center, Small Press Traffic, Church of Beethoven, Magic Theatre Poetry Series and Harwood Arts Center. Workshops and classes, Intersection for the Arts, California Poets in the Schools, NEA Writer-in-Residence at Basement Workshop, California College of Arts, San Francisco Art Institute, University of California, Berkeley, California State University, Hayward, University of New Mexico. Oyama's debut novel, A Riot Goin' On, the first in a trilogy, is forthcoming. He is currently at work on a full poetry manuscript and a young adult novel.
NuKola Herndon (USA)
Ararat Tanarch (Thailand)
Em Carroll (Australia)
Hailing from Oz, Em is a multi media artist, actor and presenter, amateur ninja and accidental gender bender – think somewhere between a wise old witch and an angry young man, there you have it bang on. From a touching allegory of benevolent slug rescue, to the vicious political tirade of a giant anarcho-primitivist chicken, Em endeavours to share an 'eclectic', yet all around uplifting, selection in her first ever featured read at Magic Poetry.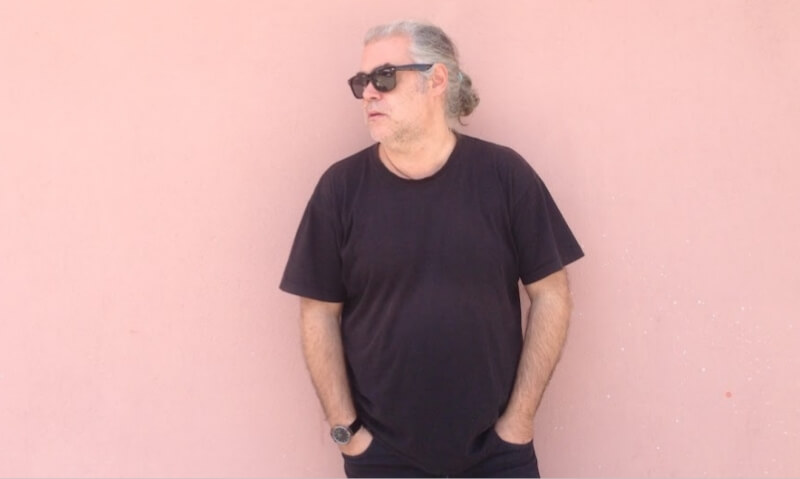 Tasos Sagris (Greece)
Tasos Sagris is a poet, theater director and activist born in Athens in 1972. In 1990 he co-created the international cultural group Void Network and at 2008 the Institute for Experimental Arts- a contemporary theater group for research, performance and cultural education. He tours often in Europe, Asia, Mexico and USA for talks, multi media poetry actions, exhibitions, performances and theater shows. His poetry is a melancholic call out for chaos, revolt, hedonism and social awareness. He collaborates with the electronic music producer Whodoes.
Sissy Doutsiou (Greece)
Sissy Doutsiou was born in Athens. She studied astrophysics at the University of Sussex in Brighton and theatre at the Drama School of Delos. She is an actress and poet. She is a founding member of the Institute of Experimental Arts and curator of the annually International Video Poetry Fetsival. Sissy Doutsiou participated in poetry readings at the 1st Athens Biennial «Destroy Athens» (2007) She tours often for lectures, performances, video art exhibitions and poetry readings in Europe, USA, Mexico, India and Nepal.
Sandra Wright (USA)
Sandra Wright has carried her art and love for writing across the world from the USA to Thailand. In the past, always involved in the arts in New Mexico, she designed and produced silk screened scarves and clothing. She was a weaver and Gallery owner until she took up pen and tablet again. Sandra enrolled in Master's Creative Writing classes and became a hard-core poetry lover/ writer and teacher. Satisfying a travel desire Sandra taught English and explored SE Asia until she settled in Chiang Mai for 8 years. There she started a Poetry Lover's Meetup, taught Creative Writing classes for ex-pats and was two times featured reader at Magic Theatre Poetry Readings. Lately, she produced a book of her collages and poems called She Be Queen. Now residing in Prachuap Khiri Khan, staring at the sea brings peace and helps sooth her restless spirit.
Graham Marvin (Scotland)
A Lucha hailing from Montana de Poetas Guerreros. Born 8.8.88 and standing 6 ft 6.6 he always felt different. When the other children were playing football he was playing Settlers of Catan, always rolling a 6 and a 9. But it went deeper, taking a DNA Test on ancestry.com he found out he is 50% Scottish and has a blood father.Marvin Lucha decided to move to Chiang Mai and read his Poetas Guerreros, practicing his Scottish timbre. So that eventually he can meet his birth father in Bonnie Scotland, lock in mortal combat, claiming his father's Lucha mask and earn his respect.Expect Urban Poetry, Scottish Poetry, Love Poetry, Environmental Poetry.
Andrew Meserth (USA)
Andrew Meserth's music videos have won international awards; and have been selected to show at various film festivals.When the "2003 Universiade Games" were held in Daegu, he co wrote the song "Comin' Together" which his band "The Cubbies" and the "Kim Il-soo Band' performed for tens of thousands across South Korea.Andrew has been a teacher, dishwasher, gardener and gallery partner . He lived in Korea for twenty years, built his cabin in the northern California mountains and traveled around the world. These days, he walks regularly , takes afternoon naps; and occasionally, plays Thai folk, Reggae and Western Rock Covers with local friends.
+ OPEN MIC session
Organized by
Magic Theatre Poetry Reading Group
SEE ALSO their Facebook group HERE

The Institute for Experimental Arts
and FILMPOETRY.ORG free digital platform including 500 video poems
Μοιράσου