Due to covid-19 lockdown measures, the Institute for Experimental Arts will organize the 9th International Video Poetry Festival 2021 online.
The festival will be hosted in our new international digital platform for poetry, video poems, avant-garde cinema and visual art: FILMPOETRY.ORG
The premiere of the festival will be on Sunday 6th of June 2021 and it will be permanent accessible to everyone in the entire world.
The festival includes 4 digital categories : Video Poetry Zone 2021 Video Art Zone 2021 Documentary and Short Film Zone 2021 Lectures and Performance Zone 2021
ENJOY the festival HERE:
The festival team would like to thank all the international artists for their sublime artworks. We notice that this year's theme was created by the need of the directors, poets and video artists to speak about the era we live. The audience will meet with many art projects dedicated to the movement BLACK LIVES MATTER, will interact with video poems based on anticolonial and Queer ideas, antiracist struggles, the fight against bulling, arogance, neo-liberal mentality. Many short films and video art works are comments on the ecological catastrophe of our era.
It will be a strong festival dedicated to all of you who were very courageous and strong to face the pandemic.
All of the best will come as soon as possible.
We wish you happiness and the causes of happiness.
VIDEO POETRY ZONE 2021 206 video artists and poets from 44 countries
USA Ian Gibbins. Matt Mullins. Daniel Lane Baker. David A. Gaines. Ruby Johnston. Natalie Cook. Nich Perez. Tommy Becker. Peter McCain. Tova Beck-Friedman. Dave Richardson. David Kennedy. Amy Neswald. Jack E.K. Collier. Dionne Hunter. Jeremy Weinstein. Alexandria L Vicari. Yehuda Sharim. Adam Holoubek. Ingrid Rogers. Brett David Stelter. Greg Berman. benjamin mosca. Alisa Ungar-Sargon. Doug Lehmann. Ariel Zucker. Chet Weise. Aurora Starchild. Jami Ramberan. Kathleen Quillian. Jiaoyang Li. Jesse Nyander. Viktoria I.V. King. Caroline Rumley. Matt Mullins. Ayesha Raees. Jim Hall. Phyllis Bulkin Lehrer. Anthony Martinez. Darryl Dillard. Michael Amter. Jonathan Lipkin. Emma Penaz Eisner. Rodolfo Mata UK Boldizsar CR. Keith Sargent. Eta Dahlia. Therese del Mar. Myriam Rey. Esme Hicks. Sophie Ablett. Jack Guariento. Helmie Stil. Georgia Goggin. Abigail MCKERN. Matt Parsons. Lizzy Connolly . Peter Aland. Funke Alafiatayo. James Hughes. Luna Montenegro. Adrian Fisher. Gines Olivares. Alan David Pritchard. Stephanie Cobban. Jonathan Knowles ISLES OF MAN Janet Lees ITALY Elena Zervopoulou. Amedeo Gallo. Nicolo Puppo, Francesco Terzago (Mitilanti) – Alfonso Pierro. Karina Bush GERMANY Martin Gerigk. Guido Naschert. Peter Boving. Miljana Nikovic. Oleksandra Krasavtseva. Inken Paland. Ingrid Gans. Mariia Merkulova. Aleksandra Ćorović GREECE Alexis Rummler. Stelios Karatheodorou. Costas Lamproulis. Alexandra Matheou. Makis Moulos. Iris Fousteri. Eleftheria Panousi. Anastasia Gkitsi. Janni Kolotouros. Maria Baka. Vassilis Vassiliadis. Ze Mitsos. Sissy Mitsikosta. Alkistis Kafetzi. Aristoteles Chaitidis CYPRUS Anna Fotiadou. Artemis Evlogimenou. CANADA Marco Joubert. Sam Luk. Mironel de Wilde. Shirley Camia. Kim Trainor. Ross Belot. Helene Matte. Lina Ramona Vitkauskas. Archna Sahni AUSTRALIA Marie Craven. Julia Ngeow. Marion Bergin. Mark Niehus. Ian Gibbins. Ilan L Cohen. Fiona Walsh. Chris Norman. Koraly Dimitriadis NEW ZELAND Paula Harris. Peta-Maria Tunui. Waitahi Aniwaniwa McGee. Shania Bailey-Edmonds. Jesse-Ana Harris. Lilian Pallares. Charles Olsen. Angharad Gladding. Martin Sercombe SPAIN Jose Luis Ducid. Alfonso Camarero. Maria Meseguer. Las Hermanas del Desorden. Mad Pirvan. Carles Pamies. Charles Olsen. Eduardo Yague PORTUGAL Hannah Santos. Cire Ndiaye FRANCE Helene Matte. Yves Bobie Bommenel. Robertie Valee THAILAND Panida Petchara PHILLIPINES Maxine Syjuco and Jack of None INDIA Promita Bhowmik. Varsha Panikar. Saad Nawab. Mousumi Mahanta. Jerin Louis. PAKISTAN Madyha Leghari GUATEMALA Gustavo Solares. Sara Carneiro MEXICO David Shook. Diego Bonilla. Rodolfo Mata. Isaac Zambra BRAZIL Fernanda Parrado. Khalil Charif. Marcos Bonisson. Henrique Costa COLOMBIA Lilián Pallares JORDAN Kazz Torabyeh. Hisham Bustani ISRAEL Ronen Dachnevsky NETHERLANDS Bea de Visser. Marieta Landkroon. Johannes Gerard AUSTRIA Mersolis Schone. Evi Jagle. Nikolaus Jantsch. Lina Bingi NORWAY Michel Pavlou. Elisabeth Brun SWITZERLAND Yannick Mosimann BELGIUM Swoon (Marc Neys). Moya De Feyter. Jeyda Yagiz. Vito A. Rowlands. Nathalie Rossetti DENMARK Elizabeth Torres. Oliver Folcarelli ECUADOR Fabiano Kueva CHINA Hanxuan Jiang. Yasmine H JAPAN Bashō. Buson. Issa. Shiki CHILE Jimmy Fernandez UKRAINE Sophie Lenartovych. Diana Tarnavska POLAND Jack Williams ALBANIA Eni Derhemi, Elvis Hoxhaj BULGARIA Vladimir Angelove. Emil Simeonov SERBIA Ana Pantic HUNGARY Dora Paszternak. Gabriella Bacskai. Lajos Dányi. Balint Kerhut IRELAND Joe Byrne. Colm Scully. Corina Duyn. John Collins. KARINA BUSH. Rafiq Kathwari RUSSIAN FEDERATION Ilya Glinnikov. Nick Rybnikov SOUTH KOREA Finn Harvor ZIMBABWE Ntombi Masuku SOUTH AFRICA Kaia Lavender PHILLIPINES Maxine Syjuco and Jack of None
VIDEO ART ZONE 2021 71 artists from 25 countries
UK Henny Woods. Maciej Piatek. Valentina Ferrandes. Kim Noce. David Ryan. Astra Papachristodoulou. CANADA Tamar Tabori. David Humphreys. Roberto Santaguida ITALY Marica De Michele. luisa carcavale. Silvia De Gennaro. Massimo Schiavoni. Riccardo Ceccherini. Gianmarco Donaggio USA Ruiqi Zhang. Nicole Peyrafitte. Alyssa Gruhn. Allison Tanenhaus. Ben K. Foley. Blaik Ripton (The Square Root of Negative Two) Ben Creech. Marilyn Freeman. Vezun. ROMANIA Julian Semilian SWITZERLAND Ruxandra Mitache – Andrei Mitache CHINA Huang Weipeng CYPRUS Yiannos GERMANY Moritz Liewerscheidt. Meike Redeker. Ebba Jahn. Mirjam Dahl Pedersen. Anna Ryzhkova. Katja Struif. Roger Horn. Anna Halbleib FRANCE Kristijonas Dirse. Camille Pueyo. Pierre Ajavon. Pater/ Son. Isabelle Vorle. Jeremy Griffaud. Hannibal Tourette BRAZIL Well Darwin NETHERLANDS Nils Mooij YEMEN Mariam Al-Dhubhani GREECE Clemence Barret. Athina Georgia Koumela. mirsini chatzigeorgiou. Kostantina Papantonatou IRAN shahrad shahvareh TURKEY Ozgur Demirci BELGIUM Serge Goldwicht. Natalia Sardi. Nathalie Rossetti JAPAN Sijia Luo LITHUANIA Migle Krizinauskaite – Bernotiene HUNGARY Szabina Peter. Kristof Janos Bodnar. Janos Kis AUSTRIA Ilona Schadauer MEXICO Sunya Madrigal MOZAMBIQUE Sara Carneiro SOUTH AFRICA Diek Grobler
DOCUMENTARY AND SHORT FILM ZONE 2021 23 directors from 12 countries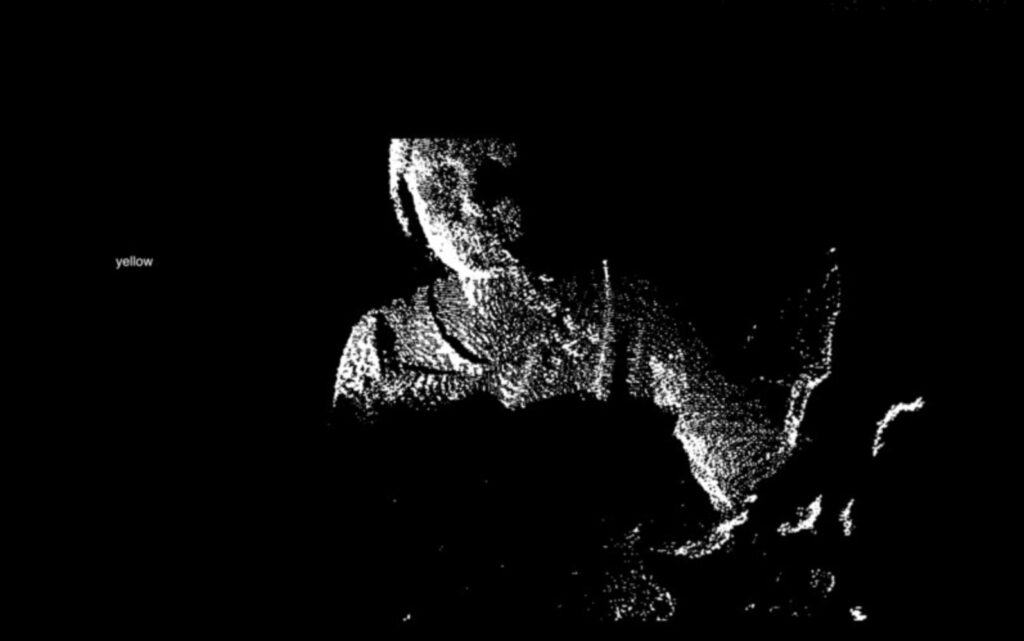 ITALY Huw Wahl UK Steve Hawley. Adam Laity. Sean Lionadh. Steven McInerney. SWEDEN Andja Arneback USA Marilyn Freeman. Maya Han. Vojislav Radovanovic. Laura Knott. Kevin McLellan. Lisa Mills. Mary Russell. Gerard Wozek. Harold Norse INDIA Amit Saxena SIERRA LEONE Hazel Chandler AUSTRALIA Erica Wheadon GUATEMALA Pablo Rojas CYPRUS Michael-Angelos Englezos GERMANY Luzie Loose FINLAND Iona Roisin GREECE Yorgos Korakianitis. Stavros Makridis
LECTURES AND PERFORMANCE ZONE 2021 5 artists from 5 countries
UK Sarah Tremlett UKRAINE Sophie Lenartovych USA Dionne D Hunter REPUBLIC OF KOREA Jin Young Park GREECE Maria Salouvardou
We wish we will meet next year at the anniversary 10th International Video Poetry Festival at the Athens University of Fine Arts. Under all circumstances we will do our best to offer open and inclusive cultural environments for artistic expression, creativity and collaboration.
The Institute for Experimental Arts
Μοιράσου